We had a lot of fun today tapping trees with three classrooms at Juli's school. The taps will stay in place for about two weeks, and the kids will get a feel for the work-intensive nature of maple sugaring.
(Source:
www.troop587.blogspot.com
.)
I love being able to share this particular activity with kids, because it touches so many different facets of knowledge. You get the whole biology picture, with photosynthesis and the different layers of growth within a tree that even make sap flow possible.
It's possible to look at it through the lens of history at the Native Americans who first discovered sugaring, and the pioneers who refined methods of collection and boiling.
(Source:
www.minnetonkascenes.blogspot.com
.)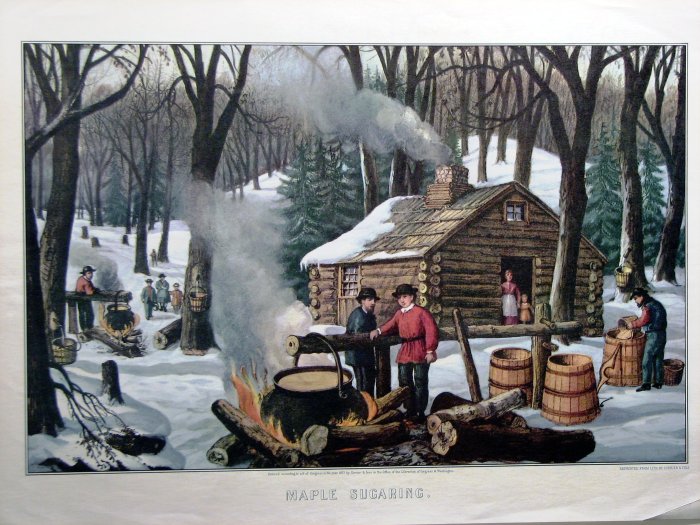 (Source:
www.orrlakemusings.blogspot.com
.)
My favorite part of the whole project, however, will be putting the connections together.
I want them to know that when they taste Aunt Jemima or Mrs. Butterworth, it is nothing close to the real thing.
Knowing where your food comes from is empowering.